Upcoming Events
2018
Mon Jun 25

AGM and Secretaries' Meeting

Bickford Smith Bowling Club, Tuckingmill, Camborne, TR14 8RG. Commences at 7.00 p.m.

Sun Oct 28

Kerrier Cup

Marazion Community Centre, Gallon Lane, Marazion, TR17 0HW. Organiser: David J Jenkins. Full details to follow
---
Game of the Week
Twine v Kneebone
Devon v Cornwall, Bd.6
(Click on the image below)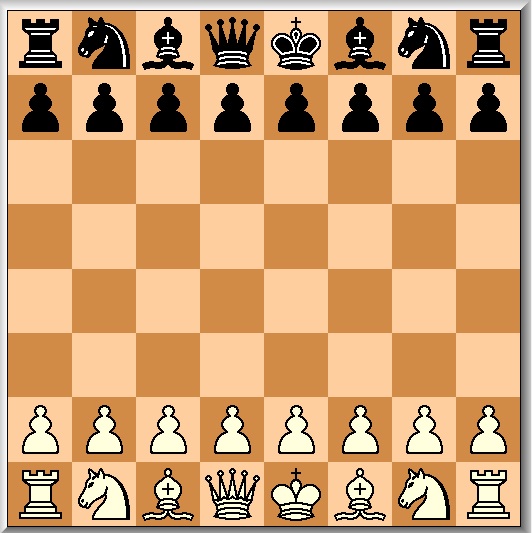 ---
Trudeau v Cowley
Cornwall v Devon, Bd.11
(Click on the image below)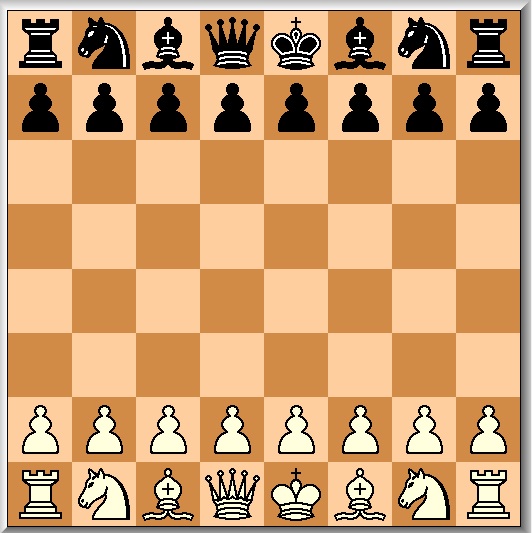 ---
2017/18 Season
Diary of the season
Cornwall grades
County matches

---
Chess Puzzle of the Day
There are 3 positions to solve of increasing difficulty. Choose L1, L2 or L3 and solve the displayed position by dragging and dropping the piece from one square to another on the board. "Hint" highlights a relevant square.
When you have finished one position you can put up another one and start again. "More" displays a graded series of training positions. The more difficult positions are usually at the higher levels of this section.
---
Search this site
---
Useful Links
Local
Bude Chess
Carrick Chess Club on Facebook
Calstock Chess Club on Facebook
Penwith Chess Club on Facebook
Jeremy Menadue's Twitter feed
Laws of Chess
FIDE Laws of Chess (1 July 2014)
Guidance notes on the Laws of Chess (Ian George)
Others
English Chess Federation
ECF Grading Database

UK Chess Challenge - Devon Megafinal
It is still possible to enter the Devon Megafinal which takes place at Churston Ferrers Grammar School, Brixham on Sunday 10th June.
U/7 - U/11 Cornwall juniors qualified from school stage of UK Chess Challenge but unable to play at Marazion on 19th May are eligible for the Devon event
U12 - U18s can take part without qualifying as long as their school entered the UK Chess Challenge.
Enter online only before 6th June. All details are here
---
AGM and Secretaries' Meeting
The annual general meeting of the association will be held on Monday 25th June at Bickford Smith Bowling Club, Tuckingmill, Camborne, TR14 8RG., commencing at 7.00 p.m.
Any motions requiring prior notice (i.e. those involving changes to the constitution or to the rules of competitions) should be emailed to me on or before 3.00 p.m. on Monday 11th June. On that date I will post the agenda of the meeting to the website together with a downloadable and printable version.
The Management Committee ("secretaries") meeting, for the purpose of discussing arrangements for the 2018/19 season, will follow the AGM after a brief interval. I will publish the agenda for this meeting at the same time as that for the AGM.
Notes
Would officers presenting written reports to the AGM please send them to me as soon as possible so that I can include them in the downloadable materials.


In order to assist Hugh, as League Secretary, to lead the discussion on the format of the 2018/19 team competitions, would clubs please inform him in good time before the meeting of what teams they intend to enter. Please also copy to me for the meeting papers.


Annual Congress
We have two serious issues to overcome.

Following various complaints from the committee at Carnon Downs Village Hall arising out of this year's event, the association will not be allowed to use it for a weekend event again. We therefore need to find a new venue.

There are currently no plans for an annual weekend congress next season because previous organisers are not willing run it again. This is our premier event of the season and it is essential that in future clear arrangements are put in place beforehand for the efficient running of the congress. This will involve someone being in charge of administration (including the booking and management of a suitable venue) and leading a team of helpers with defined roles.


In the 2017/18 season the number of events organised fell to an all time low. Apart from the Peter Clarke Memorial at Bude and the annual congress, there were only two club championships and a number of informal club events. We badly need a number of organising teams to put on some tournaments to increase the amount of competitive chess activity in the county. I will put this on the agenda.


Election of Officers
Several officers are not seeking re-election. Now that he is living abroad county match captain, Mark Hassall, is standing down and Richard Smith is standing as his replacement. The office of secretary has been vacant for two years and I am volunteering for a second term. Kenton Richings having stood down, we need a new junior secretary. In addition Robin Kneebone has expressed an interest in acting as Publicity Officer and I wil propose that he be co-opted to the Executive Committee in this role
---
Cornwall v Surrey - 12th May
This match, played at East Huntspill Community Hall, Somerset, resulted is a win for Surrey by 12 - 4. Full result here
---
ECF membership - Final Reminder
If you have played or are likely to play more than 3 games in the year to 31st August 2018, You have until 30th June to acquire or renew membership of the ECF. The cost of a membership at Bronze level is £16. If you fail to do this you or your club will be charged a game fee of £15.
---
General Data Protection Regulation (GDPR)
This comes into force on 25th May, 2018 and applies to the Cornwall County Chess Association and all the clubs. It sets out the circumstances in which personal data may be collected, processed and retained and the manner in which this is to be carried out. All those concerned with organising chess in Cornwall (association and clubs) need to review their data handling procedures to ensure that they are within the law
The ECF has published a very useful document explaining the regulation and how it affects chess organisations. It can be found here. The website of the Information Commissioner's Office (ICO) contains official guidance on data protection. This can be found here. Its guidance on GDPR can be found here
---
Junior Chess
Cornwall Chess provides a full programme for juniors with competitions, including age-group Cornwall championships for all years from Under 7 to Under 18.
Further details and advice for parents, here
---
Get involved!
Please send news of Cornwall chess events, interesting games, corrections, notifications, broken links and suggestions for improving the website to Ian George
---
Last updated 24/5/2018
League and Cup Results 2017/18 Season
Complete fixture lists for each club can be found on the club pages
Expanded league tables, the draws for the cup competitions and links to the detailed results are here.
County Shield
Win = 4, draw = 2, loss = 1, default = 0 points
Played at Camborne on 18/05/2018
Camborne
3 - 2
Falmouth
1
178
James Hooker
0 - 1
Robin Kneebone
164
2
167
Ian George
0 - 1
Grant Healey
UG
3
155
Richard Smith
1 - 0
Toby Willis
UG
4
153
Colin Sellwood
1 - 0
Ian Renshaw
121
5
140
Jeff Nicholas
1 - 0
Sharath Kumar
UG

Camborne had white on the odd boards

Played at Ludgvan on 15/05/2018
Penwith
2 - 3
Truro
1
178
Mark Watkins
½ - ½
Jeremy Menadue
191
2
169
David Saqui
0 - 1
Grant Healey
UG
3
144
Percy Gill
½ - ½
Adam Hussain
145
4
141
Jan Rodrigo
0 - 1
Marcus Pilling
145
5
139
David J Jenkins
1 - 0
Toby Willis
UG

Truro had white on the odd boards

Played at Liskeard on 14/05/2018
Liskeard
3½ - 1½
Newquay
1
148
Gary Trudeau
1 - 0
Lloyd Retallick
174
2
128
Keith Brewer
½ - ½
Barry Moss
146
3
122
Brian Parkin
½ - ½
David Grant
UG
4
121
David R Jenkins
½ - ½
Richard Nancarrow
106
5
117
Maurice Richards
1 - 0
Ted Needham-Williams
43

Liskeard had white on the odd boards
---
Roberts Cup
Win = 4, draw = 2, loss = 1, default = 0 points
Played at Carnon Downs on 23/05/2018
Falmouth
2½ - 1½
Bude
1
UG
Grant Healey
½ - ½
Ian Rescorla
128
2
121
Ian Renshaw
0 - 1
Geoff Lingard
125
3
103
Bryan Jones
1 - 0
John Constable
120
4
89
Colin Gardiner
1 - 0
Christin Constable
98
Bude had white on the odd boards
Played at Newquay on 22/05/2018
Newquay
2½ - 1½
Truro
1
146
Barry Moss
½ - ½
Robin Kneebone
164
2
UG
David Grant
1 - 0
Adam Hussain
145
3
137
Richard Clark
1 - 0
Marcus Pilling
145
4
116
Martin Jones
0 - 1
Toby Willis
UG
---
500 League
Win = 4, draw = 2, loss = 1, default = 0 points
Final: Played at Blisland on 21/02/2018
Bude
1½ - 6½
Camborne
1
125
Geoff Lingard
½ - 1½
Ian George
162
2
132
Ian Rescorla
0 - 2
Richard Smith
154
3
117
John Constable
1 - 1
Philip Spargo
99
4
95
Robert Bloxham
0 - 2
Thomas Oates
68
---
A. W. Busby Cup
Final: Played at Ludgvan on 20/02/2018
Penwith
2½ - 2½
Carrick
1
178
Mark Watkins
½ - ½
Jeremy Menadue
191
2
169
David Saqui
½ - ½
Mark Hassall
168
3
144
Percy Gill
1 - 0
Robin Kneebone
164
4
141
Jan Rodrigo
½ - ½
Richard Stephens
160
5
129
Kenton Richings
0 - 1
Adam Hussain
145

Penwith won on board elimination
---
Roger Grime Cup (U135)
Final: Played at Blisland on 15/02/2018
Bude
4 - 0
Penwith
1
125
Geoff Lingard
1 - 0
Kenton Richings
129
2
120
John Constable
1 - 0
Richard Humpleby
114
3
98
Christine Constable
1 - 0
Harvey Richings
111
4
95
Robert Bloxham
1 - 0
John James
68