Upcoming Events
2018
Sat May 12

Cornwall v Surrey

East Huntspill Village Hall, Church Road, Highbridge, Somerset, TA9 3PQ

Sat May 19

UK Chess Challenge

Marazion School,School Lane, Marazion, TR17 0DG

Sun Oct 28

Kerrier Cup

Marazion Community Centre, Gallon Lane, Marazion, TR17 0HW. Organiser: David J Jenkins. Full details to follow
---
Game of the Week
Twine v Kneebone
Devon v Cornwall, Bd.6
(Click on the image below)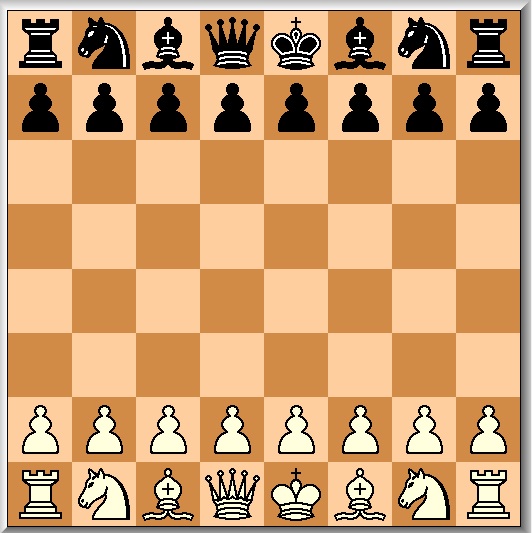 ---
Trudeau v Cowley
Cornwall v Devon, Bd.11
(Click on the image below)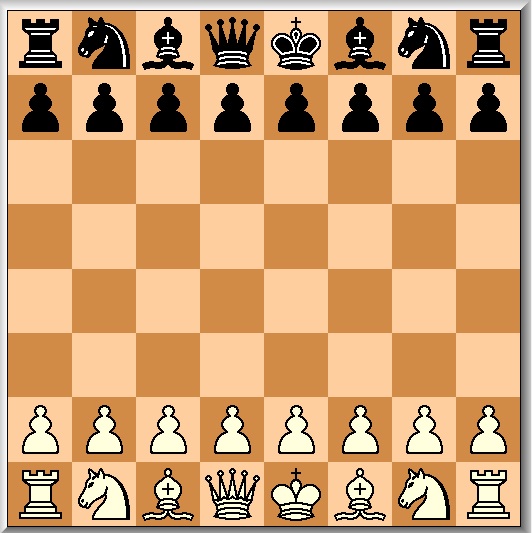 ---
2017/18 Season
Diary of the season
Cornwall grades
County matches

---
Chess Puzzle of the Day
There are 3 positions to solve of increasing difficulty. Choose L1, L2 or L3 and solve the displayed position by dragging and dropping the piece from one square to another on the board. "Hint" highlights a relevant square.
When you have finished one position you can put up another one and start again. "More" displays a graded series of training positions. The more difficult positions are usually at the higher levels of this section.
---
Search this site
---
Useful Links
Local
Bude Chess
Carrick Chess Club on Facebook
Calstock Chess Club on Facebook
Penwith Chess Club on Facebook
Jeremy Menadue's Twitter feed
Laws of Chess
FIDE Laws of Chess (1 July 2014)
Guidance notes on the Laws of Chess (Ian George)
Others
English Chess Federation
ECF Grading Database

Adam Hussain
From 21 to 29 April Adam is playing in the under 13 section of the FIDE World Schools Championships which are being held at Durres, Albania.
His progress can be followed here. The tournament website is here.
---
ECF membership - Final Reminder
If you have played or are likely to play more than 3 games in the year to 31st August 2018, You have until 30th June to acquire or renew membership of the ECF. The cost of a membership at Bronze level is £16. If you fail to do this you or your club will be charged a game fee of £15.
---
General Data Protection Regulation (GDPR)
This comes into force on 25th May, 2018 and applies to the Cornwall County Chess Association and all the clubs. It sets out the circumstances in which personal data may be collected, processed and retained and the manner in which this is to be carried out. All those concerned with organising chess in Cornwall (association and clubs) need to review their data handling procedures to ensure that they are within the law
The ECF has published a very useful document explaining the regulation and how it affects chess organisations. It can be found here. The website of the Information Commissioner's Office (ICO) contains official guidance on data protection. This can be found here. Its guidance on GDPR can be found here
---
Team Competitions
The results and league tables have been updated to include matches played up to and including 18th April 2018.
The dates and results of the knock-out competititon and 500 League finals are as follows:
Roger Grime Cup: Bude 4 - 0 Penwith (15/2/18)
Arthur Busby Cup: Penwith 2½ - 2½ Carrick (20/2/18). Penwith win on board elimination.
500 League: Bude 1½ - 6½ Camborne (21/2/18)
---
Junior Chess
Cornwall Chess provides a full programme for juniors with competitions, including age-group Cornwall championships for all years from Under 7 to Under 18.
Further details and advice for parents, here
The final junior event of the season will be held at Marazion School:
UK Chess Challenge on May 19
Please contact me at kenton@live.fr
---
Get involved!
Please send news of Cornwall chess events, interesting games, corrections, notifications, broken links and suggestions for improving the website to Ian George
---
Last updated 24/4/2018
League and Cup Results 2017/18 Season
Complete fixture lists for each club can be found on the club pages
Expanded league tables, the draws for the cup competitions and links to the detailed results are here.
County Shield
Win = 4, draw = 2, loss = 1, default = 0 points
Played at Camborne on 13/04/2018
Camborne
2 - 3
Penwith
1
191
James Hooker
0 - 1
Mark Watkins
178
2
168
Ian George
½ - ½
David Saqui
169
3
145
Colin Sellwood
0 - 1
Percy Gill
144
4
145
Richard Smith
1 - 0
Jan Rodrigo
141
5
UG
Jeff Nicholas
½ - ½
David J Jenkins
139

Camborne had white on the odd boards

Played at Carnon Downs on 11/04/2018
Truro
4 - 1
Liskeard
1
191
Jeremy Menadue
½ - ½
Gary Trudeau
148
2
145
Adam Hussain
½ - ½
Keith Brewer
128
3
145
Marcus Pilling
1 - 0
David R Jenkins
121
4
UG
Toby Willis
1 - 0
Stephen Pearce
126
5
UG
Sharath Kumar
1 - 0
Maurice Richards
117

Truro had white on the odd boards
---
Roberts Cup
Win = 4, draw = 2, loss = 1, default = 0 points
Played at Liskeard on 23/04/2018
Liskeard
1½ - 3½
Truro
1
118
David Lucas
0 - 1
Robin Kneebone
164
2
117
Maurice Richards
½ - ½
Marcus Pilling
145
3
107
Gabriel Rusalowicz
1 - 0
Bryan Jones
103
4
77
Stuart Lee
0 - 1
Boris Kostadinov
UG
Truro had white on the odd boards
Played at Liskeard on 23/04/2018
Calstock
1 - 3
Falmouth
1
121
David R Jenkins
0 - 1
Grant Healey
UG
2
115
Alistair Bissell
½ - ½
Ian Renshaw
121
3
99
Richard Hendin
½ - ½
Hugh Brown
93
4
UG
George Black
0 - 1
Sharath Kumar
UG
Calstock had white on the odd boards
Played at Carnon Downs on 18/04/2018
Truro
3 - 1
Camborne
1
164
Robin Kneebone
1 - 0
Richard Smith
153
2
UG
Grant Healey
1 - 0
Colin Sellwood
155
3
145
Marcus Pilling
1 - 0
Anton Barkhuysen
118
4
UG
Boris Kostadinov
0 - 1
Thomas Oates
102
Camborne had white on the odd boards
Played at Newquay on 17/04/2018
Newquay
3 - 1
Calstock
1
UG
David Grant
1 - 0
David R Jenkins
121
2
146
Barry Moss
1 - 0
Alistair Bissell
115
3
116
Martin Jones
1 - 0
Andy Young
108
4
43
Ted Needham-Williams
0 - 1
Steve Knight
68
Played at Carnon Downs on 11/04/2018
Falmouth
3 - 1
Newquay
1
UG
Grant Healey
1 - 0
Barry Moss
146
2
121
Ian Renshaw
0 - 1
Martin Jones
116
3
89
Colin Gardiner
1 - 0
Richard Nancarrow
106
4
Default
1 - 0
Default
Newquay had white on the odd boards
---
500 League
Win = 4, draw = 2, loss = 1, default = 0 points
Final: Played at Blisland on 21/02/2018
Bude
1½ - 6½
Camborne
1
125
Geoff Lingard
½ - 1½
Ian George
162
2
132
Ian Rescorla
0 - 2
Richard Smith
154
3
117
John Constable
1 - 1
Philip Spargo
99
4
95
Robert Bloxham
0 - 2
Thomas Oates
68
---
A. W. Busby Cup
Final: Played at Ludgvan on 20/02/2018
Penwith
2½ - 2½
Carrick
1
178
Mark Watkins
½ - ½
Jeremy Menadue
191
2
169
David Saqui
½ - ½
Mark Hassall
168
3
144
Percy Gill
1 - 0
Robin Kneebone
164
4
141
Jan Rodrigo
½ - ½
Richard Stephens
160
5
129
Kenton Richings
0 - 1
Adam Hussain
145

Penwith won on board elimination
---
Roger Grime Cup (U135)
Final: Played at Blisland on 15/02/2018
Bude
4 - 0
Penwith
1
125
Geoff Lingard
1 - 0
Kenton Richings
129
2
120
John Constable
1 - 0
Richard Humpleby
114
3
98
Christine Constable
1 - 0
Harvey Richings
111
4
95
Robert Bloxham
1 - 0
John James
68