Game of the Week
Smith v Gill
Camborne Club Championship, Rd.1
(Click on the image below)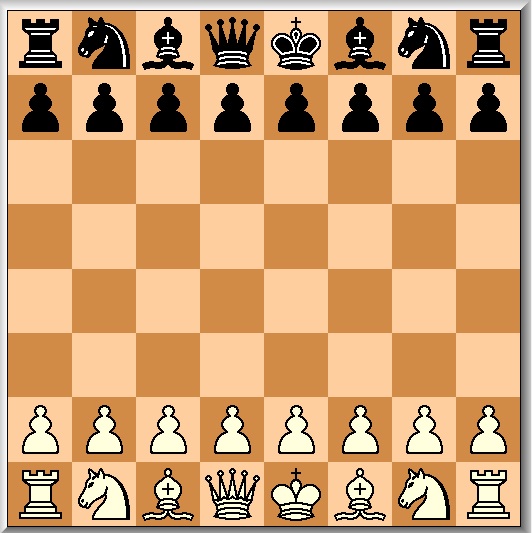 ---
Upcoming Events
Sat Feb 25

Gloucestershire v Cornwall

Kenn Centre, Exeter Road, Kennford, Exeter, EX6 7UE. Directions here.

Fri Mar 10

East Devon Congress (Ends Mar 12)

Corn Exchange, Market Street, Exeter, EX1 1BW. Open, Under 155, Under 125. Full details on the congress website here.

Sun Mar 19

U9, U11, U13 Championships

Penair School, Truro, TR1 1TN. Details and entry form here.

Fri Apr 14

WECU Easter Congress (Ends Apr 17)

Royal Beacon Hotel, Exmouth. Full details and entry form here.

Sun Apr 30

Penwith QP

Marazion Community Centre. Includes the Cornwall Under 16 Championship. Cornwall Grand Prix double points event. Other arrangements TBA

Sat May ?

Megafinal (UK Chess Challenge)

Date and other arrangements TBA

Sat Jun 17

Kerrier Cup

Carnon Downs Village Hall, Tregye Road, TR3 6GH, 1.30 p.m. to early evening. Cornwall Grand Prix triple points eventDetailed arrangements TBA

Sun Jun 18

Penwith Cup

Carnon Downs Village Hall. 10 a.m. to 1.30 p.m. Detailed arrangements TBA
---
2016/17 Season
Grand Prix standings
Diary of the season
Junior diary
Cornwall grades
Annual congress
County matches

---
Chess Puzzle of the Day
There are 3 positions to solve of increasing difficulty. Choose L1, L2 or L3 and solve the displayed position by dragging and dropping the piece from one square to another on the board. "Hint" highlights a relevant square.
When you have finished one position you can put up another one and start again. "More" displays a graded series of training positions. The more difficult positions are usually at the higher levels of this section.
---
Search this site
---
Useful Links
Local
Bude Chess
Calstock Chess Club on Facebook
Falmouth Chess Club on Facebook
Truro Chess Club on Facebook
Jeremy Menadue's Twitter feed
Laws of Chess
FIDE Laws of Chess (1 July 2014)
Guidance notes on the Laws of Chess (Ian George)
Others
English Chess Federation
ECF Grading Database

East Devon Congress
There's still time to enter this popular event to be held at the Corn Exchange, Exeter from 10th to 12th March. The organisers have announced a strong entry for the Open, including GM's John Nunn and Keith Arkell. Full details on the congress website here.
---
Penwith Club Championships
The Penwith club invites entries to its club championships from anyone who is a member of the English Chess Federation.
The event will be a six-round rapidplay held over three consecutive Tuesday nights at the club premises from 7th March.
Full details on the Penwith club page. Printable version here.
---
Cornwall Grand Prix
The annual congress was the third event in the 2016/17 Grand Prix, counting for double points.
Grand Prix standings Grand Prix programme
---
Junior Chess
Cornwall Chess provides a full programme for juniors with competitions, including age-group Cornwall championships for all years from Under 7 to Under 18.
Details of all our junior chess events, and advice for parents, here
---
Laws of Chess
I have written a series of guidance notes on the laws of chess for the benefit of anyone playing in our competitions and those venturing East of the Tamar. These cover the revised FIDE Laws effective from 1st July 2014 (including the way in which they are implemented in our competitions where there is a range of options) together with notes on a number of areas that are not always properly understood and can sometimes result in unnecessary disputes. They can be found here. A printable version is here.
---
Get involved!
Please send news of Cornwall chess events, interesting games, corrections, notifications, broken links and suggestions for improving the website to Ian George
---
Last updated 22/2/2017
League and Cup Results 2016/17 Season
Complete fixture lists for each club can be found on the club pages
Expanded league tables, the draws for the cup competitions and links to the detailed results are here.
County Shield
Win = 4, draw = 2, loss = 1, default = 0 points
Played at Camborne on 20/02/2017
Camborne
3 - 2
Newquay
1
154
Colin Sellwood
0 - 1
Lloyd Retallick
176
2
147
Jeff Nicholas
½ - ½
Richard Clark
146
3
144
Martin Pope
½ - ½
Martin Jones
126
4
141
Richard Smith
1 - 0
Richard Nancarrow
104
5
130
John Wilman
1 - 0
Ted Needham-Willams
48
Camborne had white on the odd boards
Played at Carnon Downs on 15/02/2017
Carrick B
2 - 3
Carrick A
1
148
Richard Stephens
½ - ½
Mark Hassall
183
2
119
Ian Renshaw
½ - ½
Marcus Pilling
147
3
96
Guy Bolton
0 - 1
Adam Hussain
147
4
90
Hugh Brown
1 - 0
Nojus Ivanauskas
84
5
46
Tamara Burgess
0 - 1
Sam Edwards
57
Carrick B had white on the odd boards
---
Roberts Cup
Win = 4, draw = 2, loss = 1, default = 0 points
Played at Liskeard on 20/02/2017
Liskeard
1 - 3
Carrick B
1
105
Eric Westlake
0 - 1
Marcus Pilling
147
2
108
Stephen Pearce
0 - 1
Mick Hill
143
3
92
Don King
1 - 0
Guy Bolton
96
4
90
Stuart Lee
0 - 1
Steve Best
80
---
500 League
Win = 4, draw = 2, loss = 1, default = 0 points
Played at Ludgvan on 21/02/2017
Penwith
3½ - 4½
Carrick All Stars
1
132
Percy Gill
½ - 1½
Richard Stephens
172
2
128
James Galloway
1 - 1
Hugh Brown
111
3
95
Harvey Richings
1 - 1
Ian Renshaw
106
4
50
Jon Cochrane
1 - 1
Sam Edwards
57
---