Upcoming Events
Sat Oct 1

Peter Clarke Memorial Tournament

6 round rapidplay tournament at Oceans Community Centre, 35 The Strand, Bude, EX23 8RA. Entry form here. For detailed arrangements and directions check on www.budechess.co.uk or email chess@budechess.co.uk

Sat Oct 8

Cornwall v Devon

Plymouth Bridge Club. Other arrangements TBA

Sat Oct 22

East Cornwall QP

East Cornwall Rapidplay and Under 14 Championship. Lerryn Village Hall, PL22 0PT. Starts 10.30 a.m. Five round Swiss, 20 minutes on clock. Lunch at Ship Inn!
Entries to David Jenkins ratutevita@btinternet.com Tel: 01762 94525. Full details here

Mon Oct 31

17th Royal Beacon Seniors (Ends Nov 4)

Mon Nov 11

50th Torbay Congress (Ends Nov 13)

Livermead House Hotel, TQ2 6QJ. Details and entry form here.

Sat Dec 3

U8, U10, U12 Championships

Penair School. Detailed arrangements TBA

Fri Dec 16

Camborne Christmas QP

Camborne Chess Club. Detailed arrangements TBA

Sat Jan 21

Cornwall v Somerset

Victory Hall, Exminster. Other arrangements TBA

Fri Feb 10

Annual Congress (Ends Feb 12)

Carnon Downs village hall. Controller: Hugh Brown. Other arrangements to be fixed

Sat Feb 25

Gloucestershire v Cornwall

Victory Hall, Exminster (subject to confirmation). Other arrangements TBA

Fri Mar 10

East Devon Congress (Ends Mar 12)

Exeter. Detailed arrangements TBA

Sat Mar 11

U9, U11, U13 Championships

Penair School. Detailed arrangements TBA

Fri Apr 14

WECU Easter Congress (Ends Apr 17)

Royal Beacon Hotel, Exmouth. Detailed arrangements TBA

Sun Apr 30

Penwith QP

Marazion Community Centre. Includes the Cornwall Under 16 Championship. Other arrangements TBA

Sat May ?

Megafinal (UK Chess Challenge)

Date and other arrangements TBA

Sat or Sun May ?

Kerrier Cup

Carnon Downs Village Hall. Includes the Penwith Cup and Under 15 Championship. Dare and 0ther arrangements TBA
---
Game of the Week
Hassall v Homer
WECU Jamboree, Bd.2)
(Click on the image below)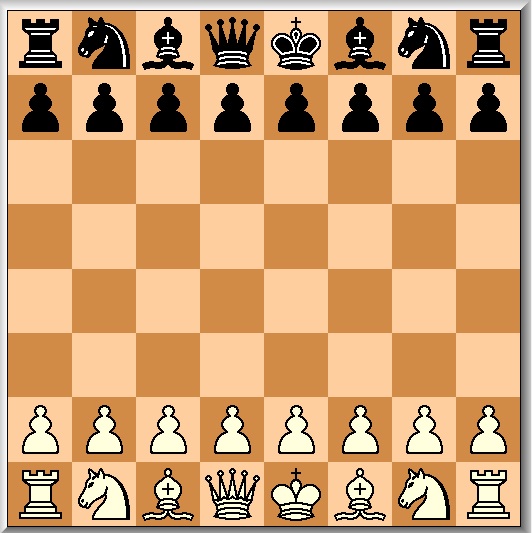 ---
2016/17 Season
Diary of the season
County matches

---
Chess Puzzle of the Day
There are 3 positions to solve of increasing difficulty. Choose L1, L2 or L3 and solve the displayed position by dragging and dropping the piece from one square to another on the board. "Hint" highlights a relevant square.
When you have finished one position you can put up another one and start again. "More" displays a graded series of training positions. The more difficult positions are usually at the higher levels of this section.
---
Search this site
---
Useful Links
Local
Calstock Chess Club on Facebook
Falmouth Chess Club on Facebook
Truro Chess Club on Facebook
Jeremy Menadue's Twitter feed
Laws of Chess
FIDE Laws of Chess (1 July 2014)
Guidance notes on the Laws of Chess (Ian George)
Others
English Chess Federation
ECF Grading Database

Peter Clarke Memorial Tournament
Still time to enter the first event in the 2016/17 Cornwall Grand Prix, 6 round rapidplay tournament at Oceans Community Centre, 35 The Strand, Bude, EX23 8RA. Entry form here. For detailed arrangements and directions check on www.budechess.co.uk or email chess@budechess.co.uk
---
East Cornwall QP
This is the second event in the 2016/17 Cornwall Grand Prix and incorporates the Under 14 Championship. Venue: Lerryn Village Hall, PL22 0PT. Starts 10.30 a.m. Five round Swiss, 20 minutes on clock. Lunch at Ship Inn!
Entries to David Jenkins ratutevita@btinternet.com Tel: 01762 94525. Full details here
---
Junior Chess
Cornwall Chess provides a full programme for juniors with competitions, including age-group Cornwall championships for all years from Under 7 to Under 18.
Details of all our junior chess events, and advice for parents, here
---
Laws of Chess
I have written a series of guidance notes on the laws of chess for the benefit of anyone playing in our competitions and those venturing East of the Tamar. These cover the revised FIDE Laws effective from 1st July 2014 (including the way in which they are implemented in our competitions where there is a range of options) together with notes on a number of areas that are not always properly understood and can sometimes result in unnecessary disputes. They can be found here. A printable version is here.
---
Get involved!
Please send news of Cornwall chess events, interesting games, corrections, notifications, broken links and suggestions for improving the website to Ian George
---
Last updated 23/9/2016
League and Cup Results 2016/17 Season
Complete fixture lists for each club can be found on the club pages
Expanded league tables, the draws for the cup competitions and links to the detailed results are here.
County Shield
Win = 4, draw = 2, loss = 1, default = 0 points
Played at Carnon Downson 21/09/2016
Carrick A
4 - 1
Carrick B
1
189
Jeremy Menadue
½ - ½
Robin Kneebone
174
2
183
Mark Hassall
½ - ½
Richard Stephens
148
3
147
Marcus Pilling
1 - 0
Ian Renshaw
119
4
143
Mick Hill
1 - 0
Guy Bolton
113
5
135
Adam Hussain
1 - 0
Hugh Brown
90
Carrick A had white on the odd boards
Played at Liskeard on 19/09/2016
Liskeard
2 - 3
Penwith
1
153
Gary Trudeau
0 - 1
Mark Watkins
182
2
125
David R Jenkins
1 - 0
Percy Gill
149
3
121
David Lucas
0 - 1
David J Jenkins
134
4
115
Brian Parkin
0 - 1
James Galloway
128
5
107
Maurice Richards
1 - 0
Richard Humpleby
120
Penwith had white on the odd boards
Played at Newquay on 19/09/2016
Newquay
1½ - 3½
Camborne
1
176
Lloyd Retallick
½ - ½
James Hooker
177
2
146
Richard Clark
0 - 1
Colin Sellwood
154
3
143
Barry Moss
½ - ½
Jeff Nicholas
147
4
126
Martin Jones
0 - 1
Richard Smith
141
5
104
Richard Nancarrow
½ - ½
John Wilman
130
Newquay had white on the odd boards
---
Roberts Cup
Win = 4, draw = 2, loss = 1, default = 0 points
Played at Calstock on 15/09/2016
Calstock
2 - 2
Penwith
1
125
David R Jenkins
1 - 0
David J Jenkins
134
2
94
Steve Knight
0 - 1
James Galoway
128
3
UG
Alan Coles
0 - 1
Richard Humpleby
120
4
UG
Alistair Burrell
1 - 0
John James
73
---
500 League
Win = 4, draw = 2, loss = 1, default = 0 points
Played at Lerryn on 07/09/2016
Lerryn
4½ - 3½
Liskeard
1
151
Gary Trudeau
2 - 0
David Lucas
109
2
119
Jason Henderson
1 - 1
Maurice Richards
101
3
82
Phil James
1½ - ½
Don King
101
4
50
Alex Broady
0 - 2
Eric Westlake
86
---